Rosalía and her Mal Querer took the Latin Grammy night, positioned herself in a great place on the list of winners with 4 prizes.
Rosalía and her Mal Querer took the Latin Grammy night, as the Catalan won four awards from the five she aspired to, which were Album of the Year, Best Urban Song, Best Contemporary Pop Vocal Album and Best Packaging Design, and her album won Best Recording Engineering for an Album.
"Thank you from the heart," said the singer at a time of night.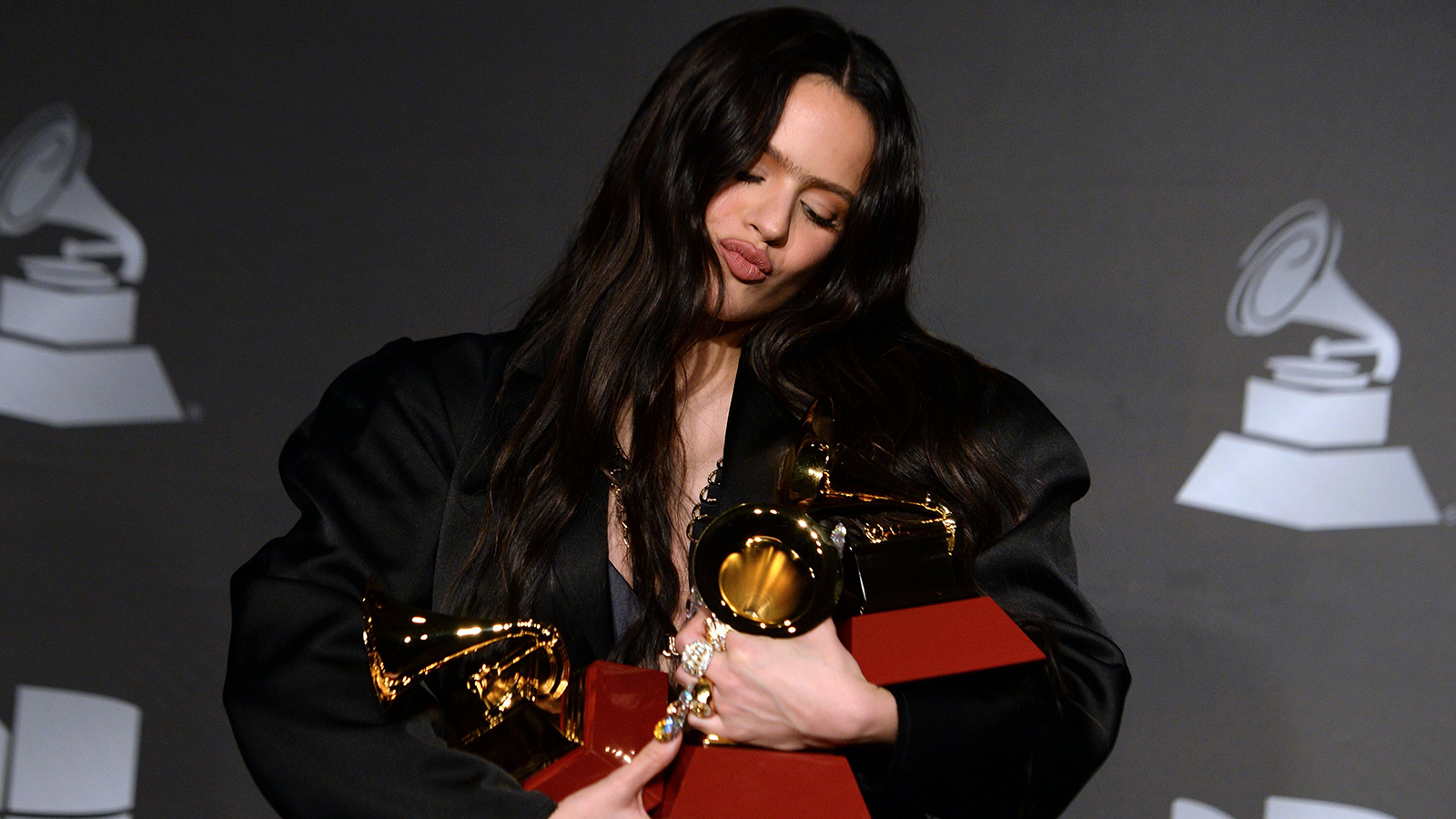 The Spanish did not take Recording of the Year, which was for "My Favorite Person", by Alejandro Sanz, who was left with three awards. "(I dedicate the prize) To you, to all my companions, God bless me, live life and live music," Sanz said.
The 20th edition of the Latin Recording Academy ceremony was crowned with the performance of Vicente Fernández with his son Alejandro and his grandson Alex.
The public of the MGM Grand Garden Arena stood before the presence of the Mexican, who a few years ago withdrew from the stage.
The gala was conducted by Ricky Martin with Paz Vega and Roselyn Sánchez; The Puerto Rican also had a double musical performance, first during the opening where music greats such as Juan Gabriel and Gustavo Cerati were remembered, and then with "Sing it", in collaboration with René Pérez "Residente" and Bad Bunny.
It should be remembered that Rosalia recently premiered her video clip named "A Pale" for which she took inspiration from the famous Mexican painter Frida Khalo. Where Rosalia once again relied on Palomo Spain for her outfit in the new video clip of her repertoire, the artist's outfit includes two pieces consisting of petal pants and a cropped jacket with puffed sleeves and a beautiful laced touch of Goyesque inspiration.
The singer appears with a transparent creation and adorned with rows of fringes, the artist who has stood out for her marked rachet style can be admired more raw and aggressive compared to her previous works where she rapped with golden dental prosthesis and an eyebrow continues to Style of the famous Mexican painter.
"A Palé", as the material has been named, which has had the help of stylist Samantha Burkhart, who has also advised Lady Gaga.