Joe Burrow's Cinderella story was not given at midnight. The LSU quarterback led the Tigers to the national championship, in a game that set several historic records to end the best season of all time for an NCAA quarterback.
Burrow did not have the best start against Clemson, completing just 4 of his first 9 passes, but was replenished to complete 31 of 49 attempts for 463 yards and 5 touchdowns, being the player of the game. One more prize for Burrow, which was already harvested by the Southeast Conference Offensive Player of the Year (SEC), the Davey O'Brien for best quarterback.
Heisman Trophy ✔️
National championship ✔️
Most pass TDs in a single season in FBS history ✔️

What a way to go out, Joe Burrow. pic.twitter.com/IKqqud0TFb

— NFL Draft (@NFLDraft) January 14, 2020
Walter Camp for Player of the Year, Maxwell for American Football Player of the Year and Heisman, in addition to being the MVP of the Peach Bowl and the national final.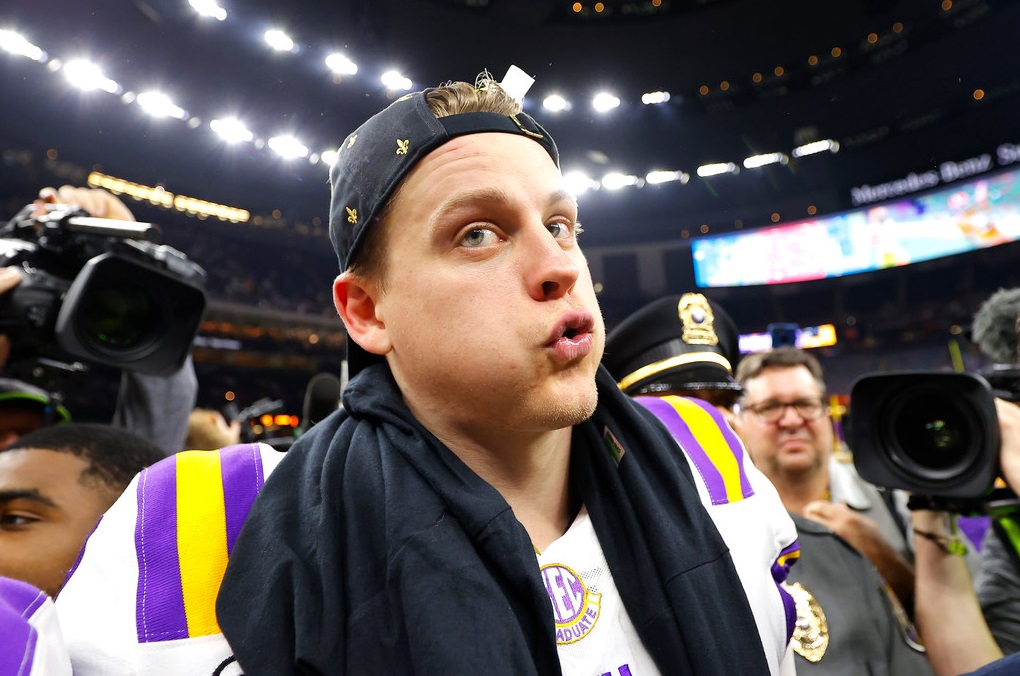 And with his numbers, rewrite the books of NCAA records, with its five scoring passes, he reached 60, breaking the historic Colt Brennan brand in 2006, when the Hawaii quarterback threw for 58. And also broke the 63 touchdowns mark for one. what Brennan was responsible,
top in the history of the NCAA.
His six scores are a mark for a match for the national championship and his 463 yards per pass also impose a new mark.
Joe Burrow records set tonight:
– Most Pass TD in a season in FBS history
– Most TD responsible for in a season in FBS history
– Most TD responsible for in a BCS/CFP title game
– Most pass yards in a BCS/CFP title gamepic.twitter.com/SQVg73MS3R

— SEC Network (@SECNetwork) January 14, 2020
He finished the season with 5,671 to match the third highest figure in history (5,833 of BJ Symons of Texas Tech in 2003, 5,705 of Graham Harrell of Texas Tech in 2007 and matched the Case Keenum of Houston in 2009). one more record, since by failing 18 passes, he was 76.2% of complete passes, just .3 behind the Colt McCoy mark in 2008, which Burrow had before the game.
Burrow spent in just four months of being a prospect of intermediate rounds of the NFL Draft to, save a surprise, be the first selection of 2020. A great change for a player who just two years ago weighed a change not being considered a starter in Ohio State, was despised by his favorite university , Nebraska, and ended up arriving at LSU to end the 12-year drought without a title.