INDONESIA'S Mount Sinabung spewed a gigantic ash column three miles into the air during its latest eruption in Sumatera.
The National Volcanology Agency first reported the 2,475-metre high volcano shot up volcanic ash earlier this weekend, according to reports on Xinhua news agency. Now the volcano has spewed afain at 10.16am local time. Earthquakes Time tweeted: "The explosion of #Sinabung reached a height of approximately 5 km above the top, it is accompanied by a pyroclastic flow that developed on one of its flanks.
"There are already reports of ash fall in areas surrounding."
Dr Devy Kamil Syahbana added the volcano was currently at alert level 3.
He tweeted: "Eruption of Mount Sinabung, North Sumatra 10 August 2020 at 10:16 WIB with an ash column height of 5,000 m above the peak (7,460 m above sea level).
"Currently Mount Sinabung is at Level III (Alert) Status."
People took to social media to share their shock at seeing the thick, grey smoke shoot up into the sky.
One person wrote on social meda that residents were evacuated due to the volume of the ash cloud.
Someone said: "They evacuated the nearby communities because the ash column was greater than seven kilometers high."
Another person added: "Sinabung erupted again" before adding a worried looking emoji.
The Weather Channel warned there could be a further eruption, as well as more explosions of ash clouds.
No-go zones were declared in the radius of three km from the crater after the first eruption on August 8.
These included four km for the areas located from the east to the north of the crater.
Another one was five km for the areas located from the south to the east of the crater.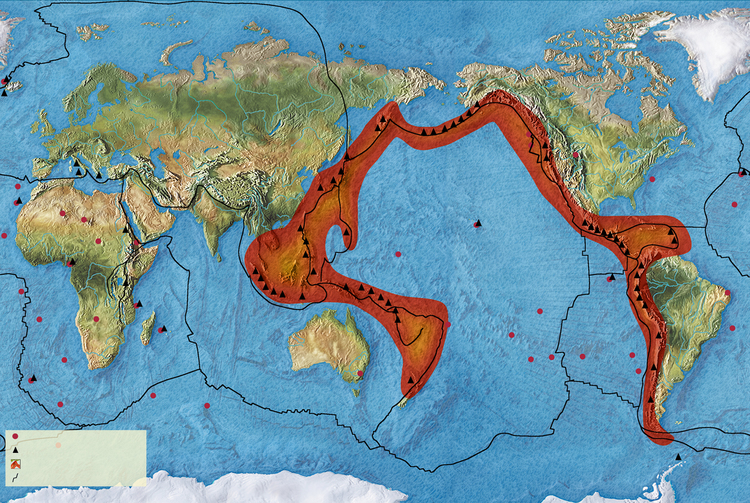 Mount Sinabung is one of 129 active volcanoes in Indonesia.
Indonesia is a vast-archipelagic nation that has more than 17,500 islands.
It also lies along the Pacific Ring of Fire, a horseshoe-shaped Ring filled with the world's highest number of volcanoes.
It also has 90 percent of the Earth's earthquakes.
Bill McGuire, Professor of Geophysical & Climate Hazards at UCL, warned the Ring of Fire is so unpredictable, there is no way to predict when it will strike.
He told Express.co.uk: "Trying to decide which 'Ring of Fire' volcano will erupt next is a bit like trying to pick the winning numbers in the lottery."However, no volcano erupts without warning signs that we can detect if we are looking."For magma to reach the surface, it must break rock, which causes small earthquakes that can be detected using seismometers."