Just when you thought you could look as fly as Bad Bunny for the month of October, the haters come in and cramp your style.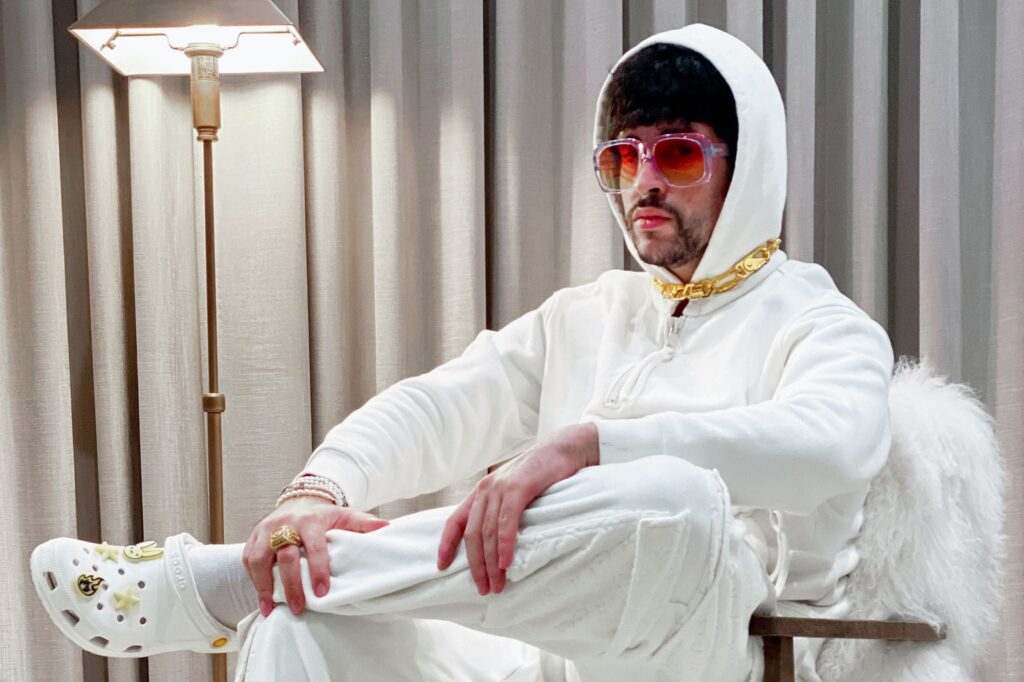 On Tuesday, Bad Bunny's much-hyped collaboration with Crocs dropped on the company's website.
When the collab was initially announced, Bad Bunny called himself a "longtime fan" of the famous brand, adding that he hoped his version inspires his fans to "have their own fun with their personal style and wearing what makes them happy."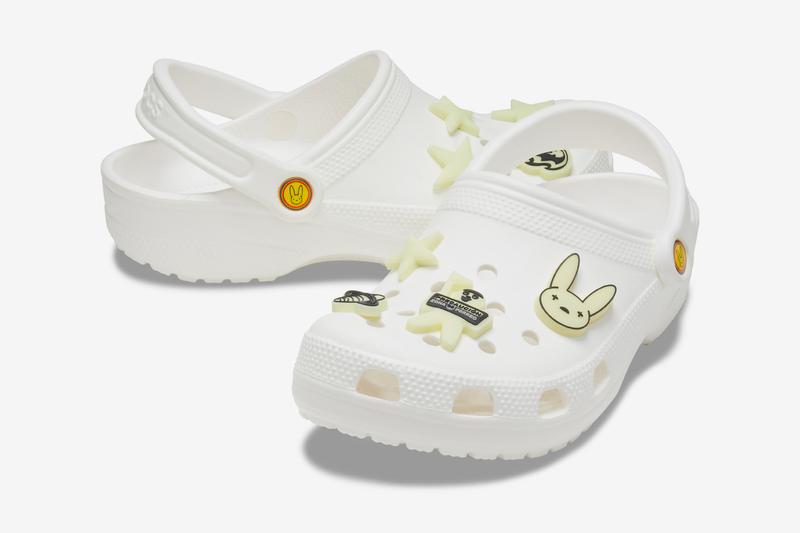 He even got a little sentimental, adding: "I believe in being true and not placing limitations on myself, which is also something Crocs represents, and this is the message I always want to make sure I send out to my fans."
The limited-edition shoe was described as being glow-in-the-dark and emblazoned with Jibbitz charms that referenced his previous music.
For those of you who aren't well-versed in Croc lingo, Jibbitz charms are jewelry-like flair you can pin through the holes of your Crocs. The Bad Bunny x Crocs Jibbits reference his music from his recent YHLQMDLG album–fire emojis, stars, planets, a man holding a sign that says: zona de perreo. And, of course, there was a bunny Jibbit as well.
The limited-edition crocs were set to go on sale at 12 p.m. EDT on September 29 and customers were told they could only purchase one pair at a time. The shoes retailed for $60 USD when normal Crocs go for $45.
But as soon as customers logged on to the Crocs website, they were promptly greeted with a "Sold Out" message. The Bad Bunny Crocs were snatched up within minutes.
Needless to say, people were upset.
The Bad Bunny x Crocs collab was the most exciting thing to happen to the quarantined people of earth in months.
People flooded Twitter to voice their disappointment.
And this girl was so excited, she set multiple alarms in preparation for the launch.
Some people were so mad they were prepared to throw elbows if they saw someone on the street with those crocs on.
Some people couldn't help but be down on themselves for getting their hopes up in the first place.
The backlash was so loud that Crocs had to release a statement refuting any fowl play.