Biden campaign describes William Barr's action as a 'clumsy' and 'cynical' partisan move.
William Barr, the US attorney-general appointed by Donald Trump, on Monday authorized prosecutors to investigate possible instances of electoral fraud in this year's presidential poll, a break from past practice that delayed such probes until after an election was settled.
The move, made in a memo issued to US attorneys across the country, came as Mr Trump continued to make claims without evidence of fraud in the victory of his Democratic rival, Joe Biden.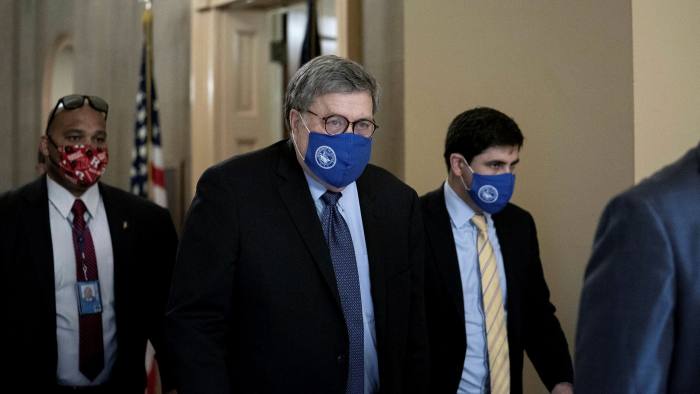 Mr. Trump has refused to concede to Mr. Biden, instead of filing lawsuits that have been received skeptically by the courts. The Trump campaign on Monday filed a new case in Pennsylvania. Mr. Barr authorized prosecutors to investigate "clear and apparently-credible allegations of irregularities that, if true, could potentially impact the outcome of a federal election in an individual state".
He added: "Nothing here should be taken as an indication that the department has concluded that voting irregularities have impacted the outcome of any election."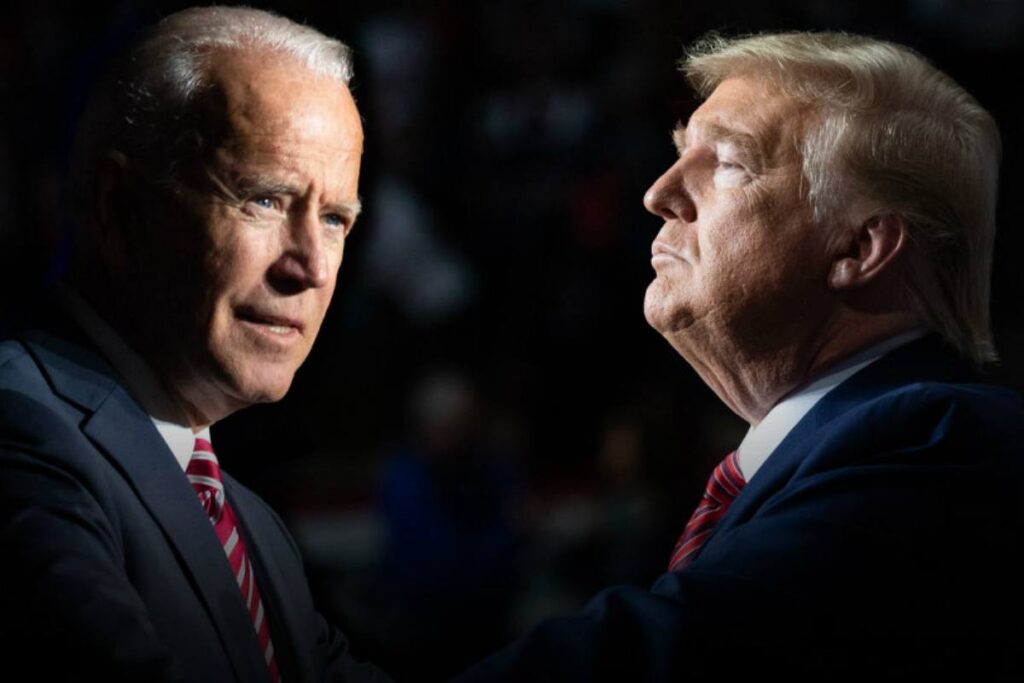 Justice department practice in the past has been to wait until election results have been certified and the election settled before pushing forward with such investigations. Mr Barr's memo permits prosecutors to take overt steps to investigate claims of possible fraud, and notes that he has already authorised certain probes relating to the 2020 election.
Mr. Barr has proven to be among Mr. Trump's most stalwart allies in a cabinet characterized by a frequent personnel turnover. In recent months, the attorney-general has echoed the president's messaging about the risks of voting by mail, claiming without evidence that it could open the door to a flood of ballots sent from overseas. 
Those fears proved to be unfounded. There has been little evidence of significant voter fraud in this year's election or to support Mr. Trump's allegations of a vast conspiracy to steal the election from him. "It is deeply unfortunate that the attorney-general Barr chose to issue a memorandum that will only fuel the 'specious, speculative, fanciful or far-fetched claims' he professes to guard against," said Bob Bauer, a senior legal adviser to Mr. Biden's campaign. "But, in the end, American democracy is stronger than any clumsy and cynical partisan political scheme.
Joe Biden, who won the presidency with more votes than any president-elect in American history, will take the oath of office on January 20, 2021."
Mr. Trump on Monday evening shared a report about the attorney general's action with his almost 89m Twitter followers, adding no comment to his post. The memo triggered the resignation of the official who oversaw voter fraud prosecutions through the justice department's election crimes branch, according to The New York Times. The official, Richard Pilger, is a longtime career prosecutor who was director of the branch since 2010. In response to an email seeking comment,
Mr Pilger's inbox issued an automatic response confirming that he had resigned as director of the branch but remained at the justice department in a non-supervisory role. A spokeswoman for the justice department did not immediately return a request for comment on his resignation.
Mr Barr's memo followed a meeting earlier on Monday with Mitch McConnell, the Republican Senate majority leader. Mr McConnell, like Mr Trump, has refused to acknowledge Mr Biden's election victory, saying on the Senate floor that the president was "100 per cent within his rights to look into allegations of irregularities and weigh his legal options".
Mr. Biden was projected the winner on Saturday by US media organizations, including Fox News, which has historically supported the Trump administration. Though vote-counting remains ongoing, Mr. Biden has a significant lead in several swing states that would ensure his victory, including in Pennsylvania, where he leads by a little over 45,000 votes, more than Mr. Trump's margin of victory in the state in 2016. So far, most of Mr. Trump's legal challenges have been rejected by the courts for lack of evidence to support his campaign's claims of election irregularities.
Mr. Trump has had legal success on relatively minor issues, such as how close Republican election observers could stand to poll workers counting ballots. The ongoing litigation has forestalled the transition process, a formal exercise in which an incoming administration sends teams into government agencies to ensure a smooth handover of power in January.
The General Services Administration, an agency that oversees transitions and is run by a Trump appointee, has so far declined to allow the process to begin. The Biden transition team has called on the GSA to "promptly" ascertain Mr. Biden as the winner of the election, now that the race had been "independently called for Joe Biden".