Let your imagination run with Valentine's Day gift ideas. There are many ways to say "I Love You" to that special someone in your life, and the list long. So don't settle for the candy aisle this Valentine's Day. There's so much more potential for Valentine's Day gifts than the overdone chocolates and roses, and you should take the holiday as a way to put personality into your gift giving while also giving your valentine something they'll enjoy. Sure, you can add some sweets on to round out your gift but let's be real: Those chocolates never get finished in time anyway! Consider this your guide for gifts you should be buying for your go-to drinking buddy, your every morning coffee date, and your binge-watching partner. Plus, they're all available through Amazon to make ordering that much easier.
Deluxe Stainless Steel Electric Fondue Set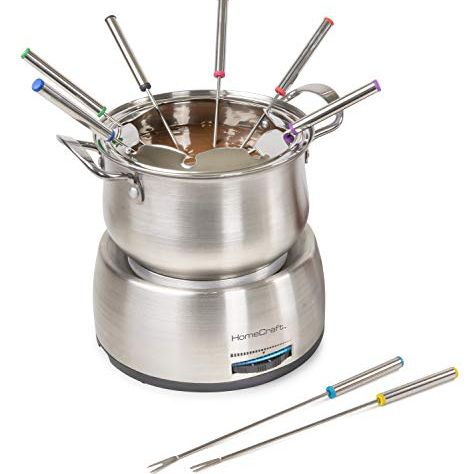 Nostalgia amazon.com $39.99 BUY NOW
You're probably spending Valentine's Day inside at home this year, so why not gift them something you both can enjoy that very evening? This adorable fondue set lets you turn up the romance—just add your favorite chocolate and things to dip like fruit, pretzels, and marshmallows. Bam! Instant date night.
2. Beer Carrier And Labels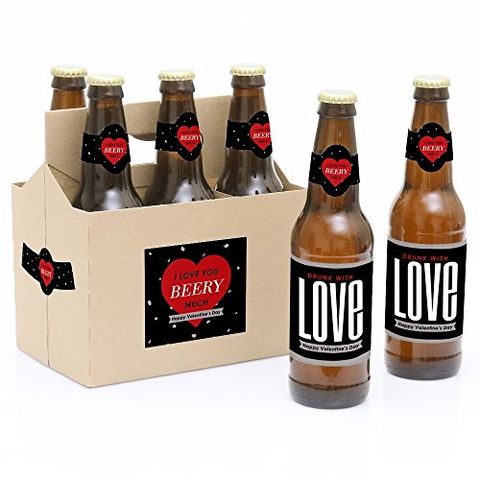 Big Dot of Happiness amazon.com $13.99$9.99 (29% off) BUY NOW
You were probably going to buy your SO a six-pack anyway, so might as well make it a little more ~romantic~ with this carrier (and sticker labels that can be added on every bottle).
3. Hallmark Valentines Day Cards Assortment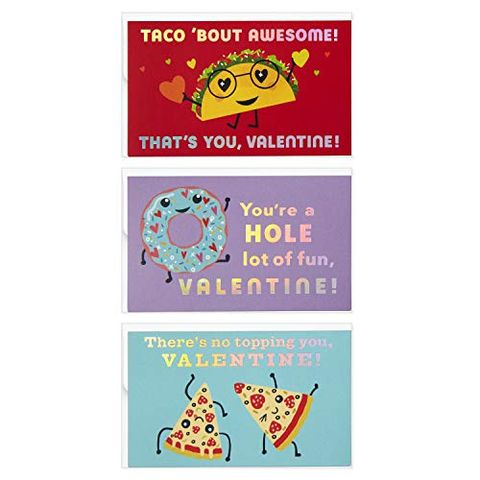 Hallmark amazon.com$5.99 BUY NOW
Handwritten cards can truly never be topped.
4. The Comfy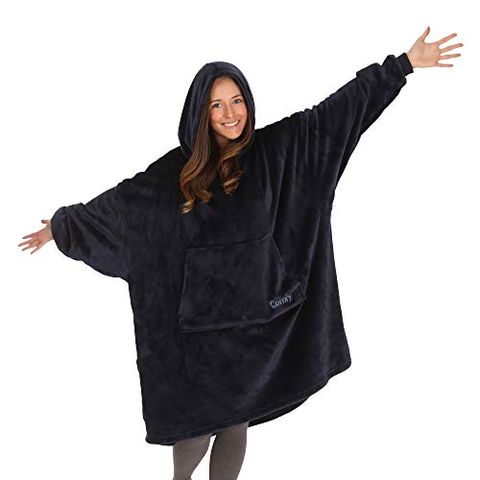 THE COMFY amazon.com$39.99 BUY NOW
The Comfy is a super popular gift, and not just because people loved seeing the pitch on Shark Tank. The blanket sweatshirt is truly the comfiest thing you'll ever wear, so consider this your OOTD for your next binge-watching session.
5. Wrcibo Record Player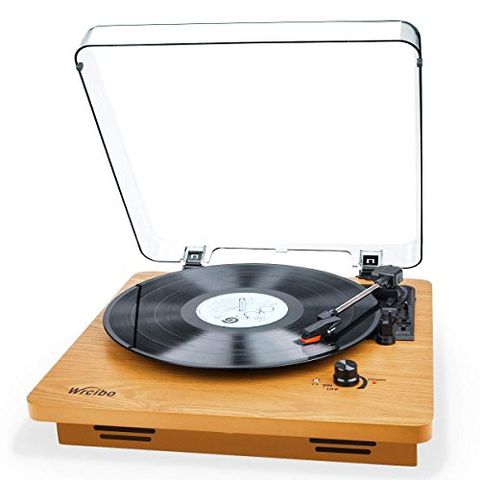 Wrcibo amazon.com$69.99 BUY NOW
What's old becomes new again and so goes the story of the record player. Thrift a couple of albums and you have a well put together gift that's so unique.
6. 24k Gold Rose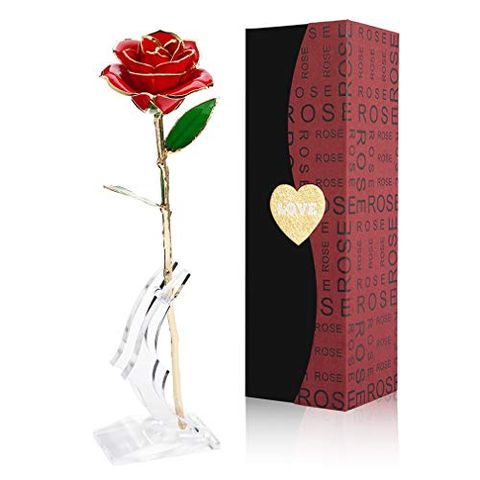 NICEAO amazon.com$29.99 BUY NOW
There's no need for your love to have a green thumb because this flower requires no vase, no water, and will stay pristine forever.
7. Dash Mini Waffle Bowl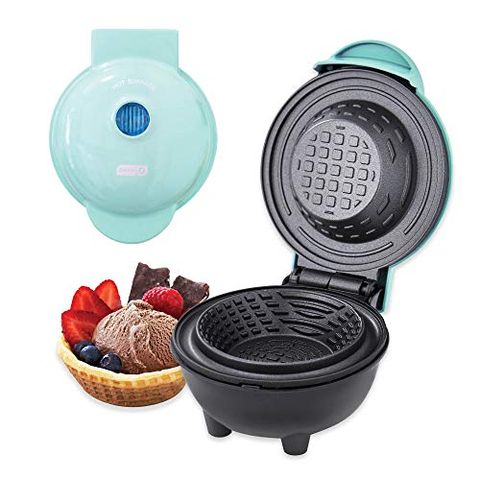 DASH amazon.com$24.99 BUY NOW
Keep things sweet for the holiday with this Dash waffle cone bowl maker that will upgrade your sundae game big time.
8. BrüMate Hopsulator
BrüMate amazon.com $24.50 BUY NOW
If your partner loves a hard seltzer, a BrüMate will be their new favorite drinking buddy. It keeps the beverage cold without freezing your hand and can be picked in just about any color imaginable.
9. Aromatherapy Lava Rock Bracelet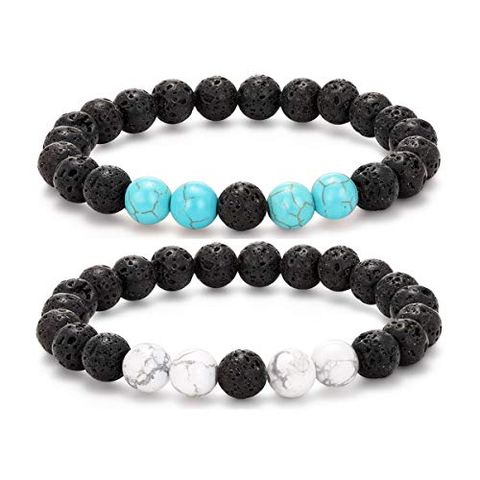 MengPa amazon.com $7.98 BUY NOW
You know that saying "be their peace, not their problem"? These aromatherapy bracelets help you make that possible.
10. Spa Gift Set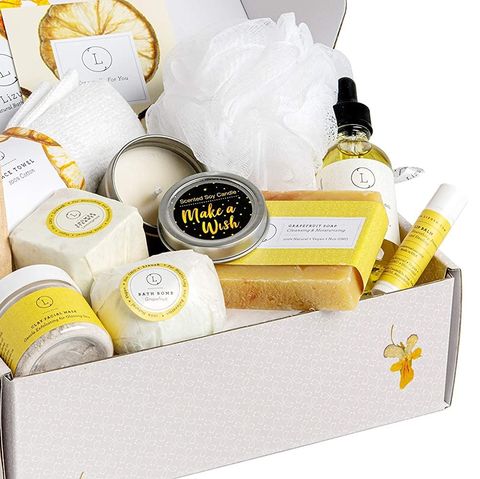 Lizush amazon.com$65.00 BUY NOW
Bring the relaxation of a spa home to you with this box that comes with soap, body oil, face masks, lip balm, a candle, and more.
11. Le Creuset Enameled Cast Iron Heart Cocotte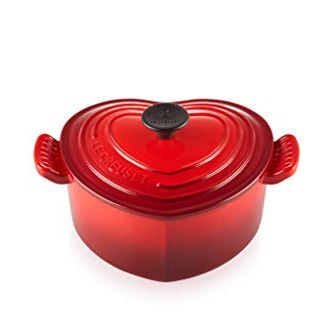 Le Creuset amazon.com$199.95$176.85 (12% off) BUY NOW
Le Creuset's cocette will quickly become the most-used item in your kitchen. Trust.
12. The Original Wine Condoms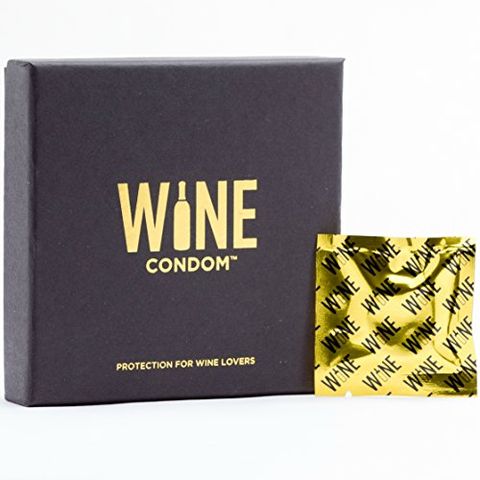 WINE CONDOM amazon.com $14.97 SHOP NOW
Keep your wine fresh and let's be real…these are pretty funny.
13. French Press Coffee Maker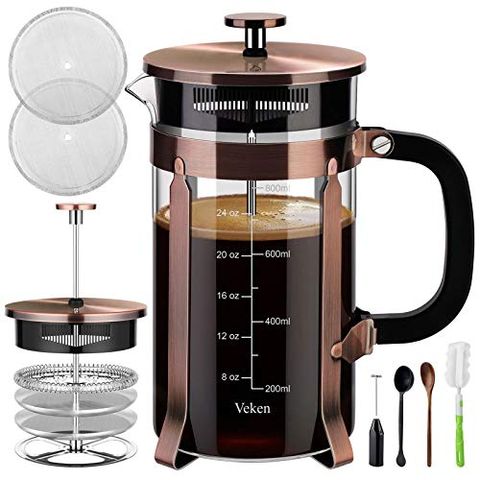 Veken amazon.com $25.99 BUY NOW
This coffee machine plus a hot mug with breakfast in bed…the perfect gift.
14. Wood Coasters Set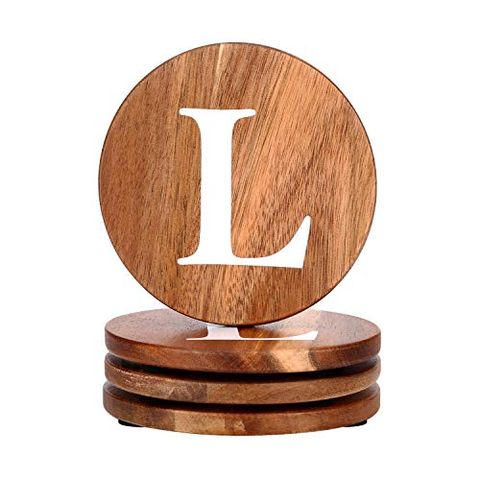 D&PY amazon.com$16.99 BUY NOW
You definitely need some nice coasters in your house to begin with, so these are both thoughtful and functional.
15. Massage Gun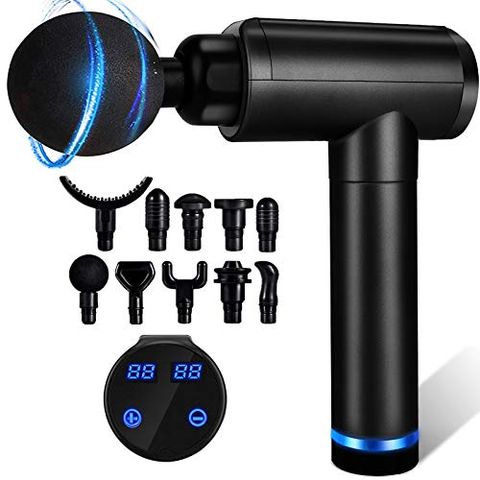 Cholas amazon.com$82.99 BUY NOW
If you're not going out and about to get a massage these days, this massage gun will feel just as good especially if you love working out.
16. Peanut Butter Airpods Case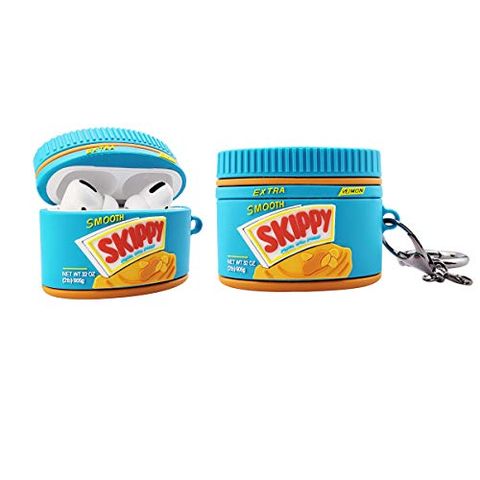 MOLOVA amazon.com $9.98 BUY NOW
You go together like peanut butter and jelly, don't you? With this case, you'll never have to help your partner search for their Airpods again. Trust.
17. Personalized Pizza Pan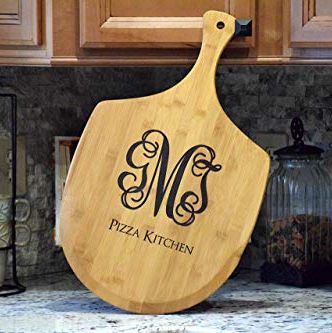 Country Barn Babe amazon.com $39.99 BUY NOW
Nothing brings people together like a common goal in the kitchen and this thoughtful monogram peel is great for DIY pizza night.
18. Nutrition Facts Mugs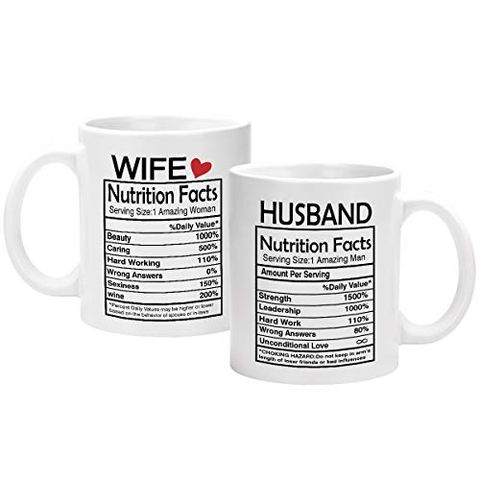 YHRJWN amazon.com $16.91 BUY NOW
Cheesy humor is totally allowed on V-Day.
19. Hydro Flask Water Bottle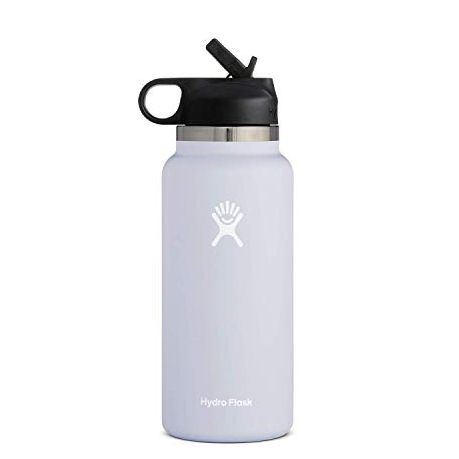 Hydro Flask amazon.com $49.95 BUY NOW
Chances are your love needs to be drinking more water throughout the day and this bottle will be attached at their hip.
20. Giant Teddy Bear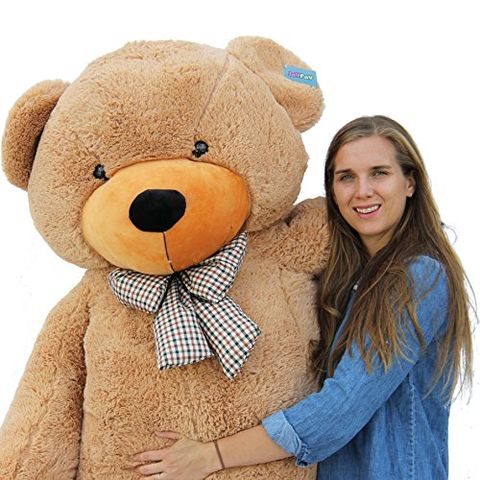 Joyfay amazon.com $149.99 BUY NOW
No matter how basic this may seem, it's everyone's dream to receive an insanely huge teddy bear on Valentine's Day.
21. Fujifilm Instax Mini 11 Instant Camera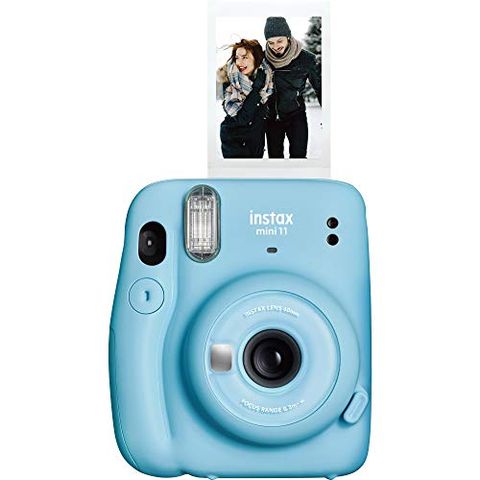 Fujifilm amazon.com$69.95$59.00 (16% off) BUY NOW
For memories that are instant and will last forever.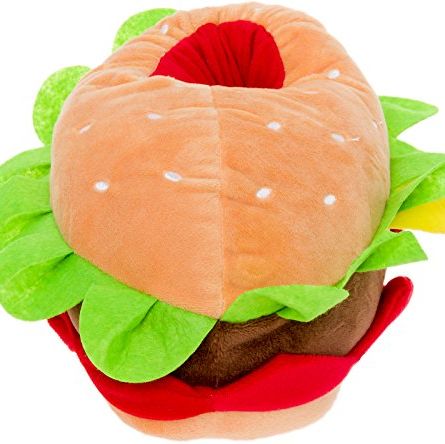 22. Hamburger Slippers Silver Lilly amazon.com $39.99 BUY NOW
Warm feet are the way to someone's heart (as are hamburgers!), so these are a given.
23. Totally Bamboo State Wood Board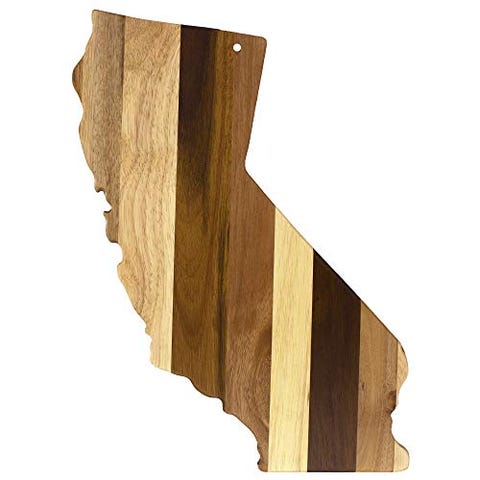 Totally Bamboo amazon.com$24.99 SHOP NOW
Charcuterie board for two, please! And don't forget the wine!
24. Air Plant Subscription Boxes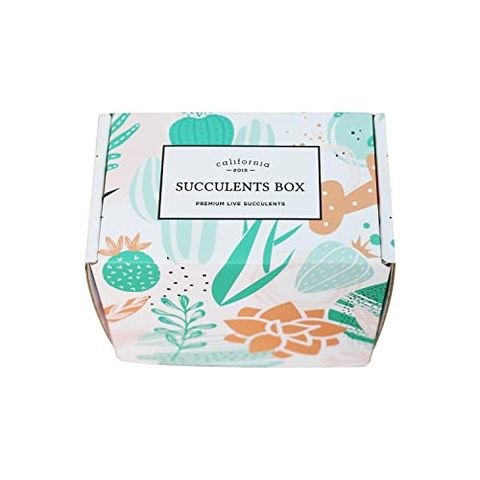 amazon.com $12.00 BUY NOW
Subscription boxes are the gift that keeps on giving, and this one sends a succulent every month.
25. Custom Face Socks with Picture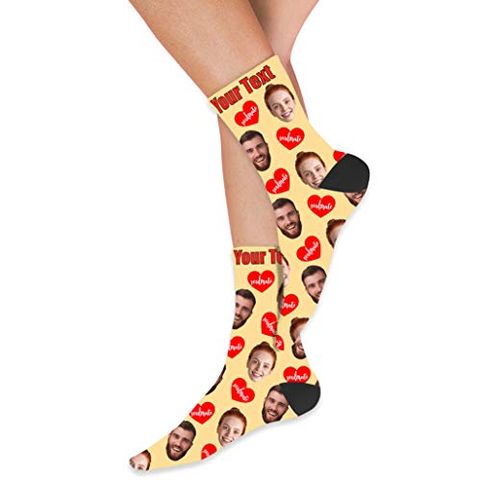 TEEAMORE amazon.com $12.99 BUY NOW
Obnoxious? Partially. Funny? Totally. V-Day gift? Check.
26. Jade Roller and Gua Sha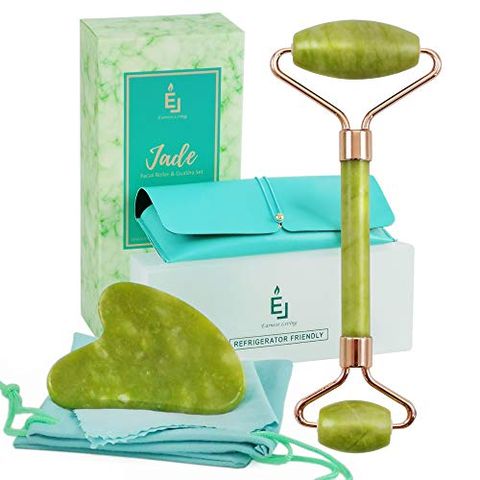 Earnest Living amazon.com$9.99 BUY NOW
If you know, you know.
27. Mini Projector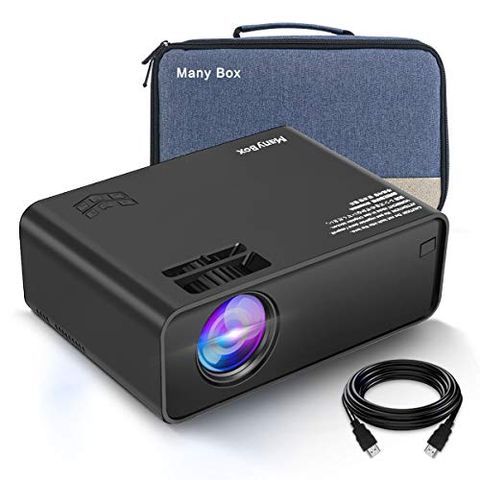 ManyBox amazon.com$69.99 BUY NOW
Netflix and chill is getting an upgrade.
28. Herschel Packable Weekend Duffel Bag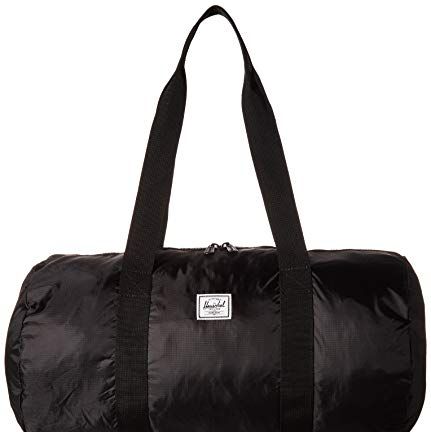 Herschel amazon.com BUY NOW
If you don't live together yet, an overnight bag is a must.
29. Simplicity Unisex Plush Robe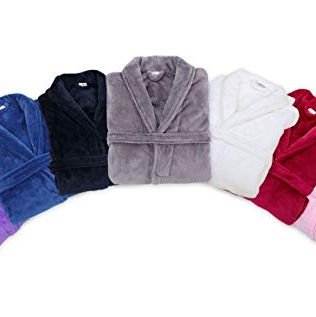 Simplicity amazon.com$37.99 BUY NOW
You can never go wrong with a gift that keeps them cozy, and this robe comes in so many fun colors.
30. Mini Cork Globe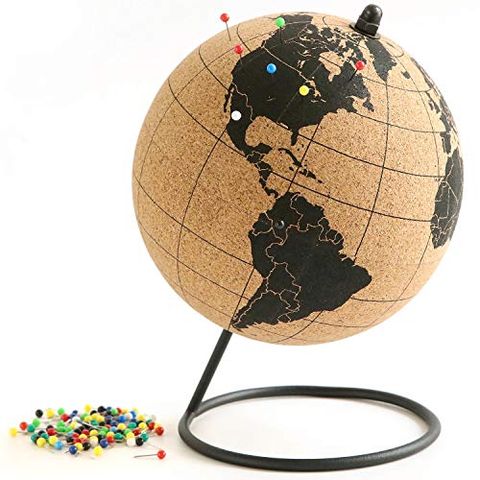 Globe Trekkers amazon.com$39.97 BUY NOW
Mark places you've gone or places you're day-dreaming about for your next vacation.