Today, after 52 years from the first time two American astronauts walked the moon, the late Neil Armstrong and Buzz Aldrin, Jeff Bezos, the billionaire founder of the spaceflight company Blue Origin, launched into suborbital space with three other people. Let's not forget that this is the same Bezos that was the founder of Amazon. The civilian crew went up on the company's first mission on the New Shepard vehicle.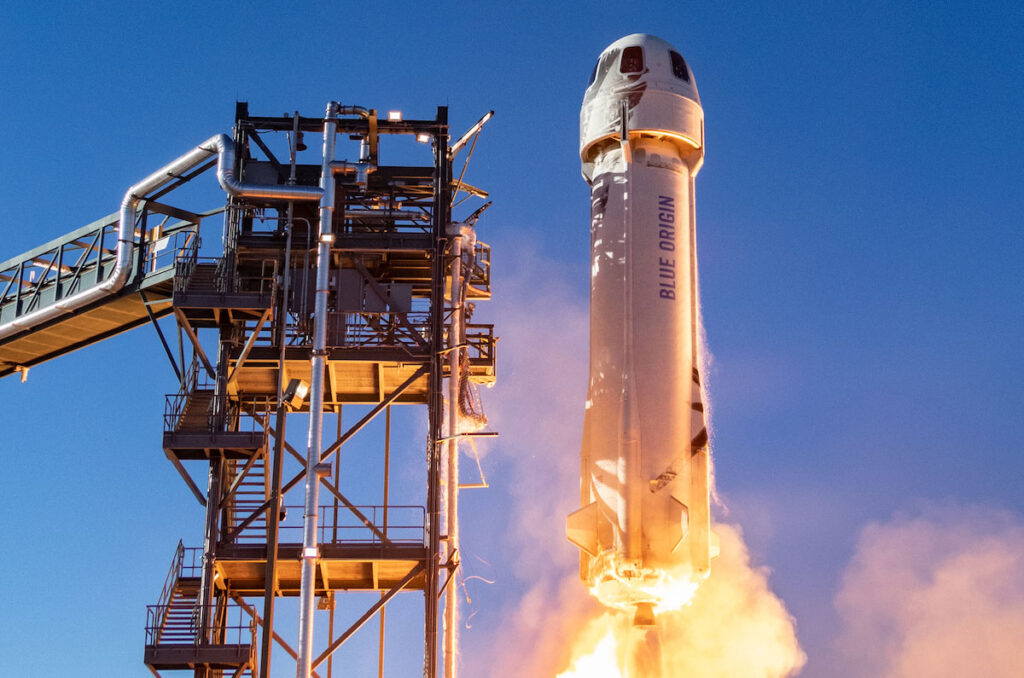 "Blue Control, Bezos. Best day ever!" Bezos said while in flight.
The autonomous New Shepard, which consists of a rocket topped by a capsule, lifted off from Blue Origin's Launch Site One near the West Texas town of Van Horn today at 9:11 a.m. EDT (1311 GMT; 8:11 a.m. local time).
The capsule carried Bezos, 57, his brother Mark, 53, 82-year-old aviation pioneer Wally Funk and 18-year-old Dutch physics student Oliver Daemen 66.5 miles (107 kilometers) above Earth, then came down for a parachute-aided, dust-raising landing in the West Texas scrublands. The rocket also returned safely, making a vertical, powered touchdown at its designated landing zone. Its descent was punctuated by a deafening sonic boom, along with raucous cheers from the Blue Origin workers here who watched the flight.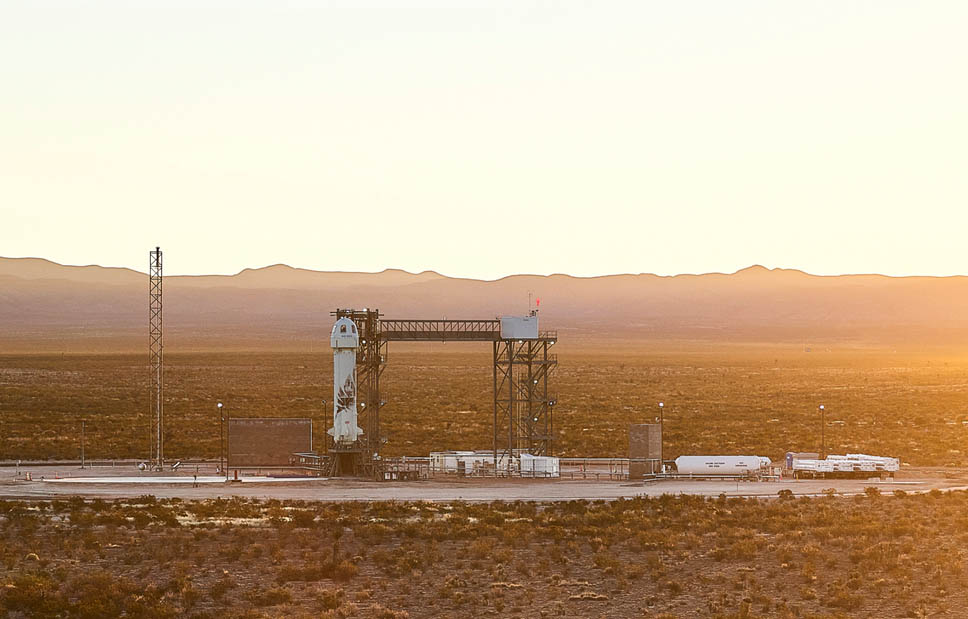 All of this action, from liftoff to landings, took just over 10 minutes. But it was doubtless the experience of a lifetime for the four passengers.
"I'm so excited. I can't wait to see what it's going to be like," Bezos told NBC's TODAY on Monday (July 19). "People say they go into space and they come back changed. Astronauts always talk about that, whether it's the thin limb of the Earth's atmosphere and seeing how fragile the planet is, that it's just one planet. So I can't wait to see what it's gonna do to me."
Bezos became the second billionaire to reach space in less than two weeks. On July 11, Virgin Group founder Richard Branson flew on the first fully crewed flight of the VSS Unity space plane, which is operated by Virgin Galactic, Blue Origin's chief rival in the suborbital space tourism business.
Two decades of work
Bezos founded Blue Origin in September 2000, six years after he established Amazon. The spaceflight company worked stealthily for a decade, generally staying out of the public eye.
That changed in 2010, when Blue Origin won a contract from NASA's Commercial Crew Program, which aimed to encourage the development of private American astronaut taxis to fill the shoes of the space shuttle, which was about to retire. The company snagged another contract the next year but didn't land the big deal; NASA announced in 2014 that it had selected the vehicles built by SpaceX and Boeing — capsules known as Crew Dragon and CST-100 Starliner, respectively.
Blue Origin continued to work on its own vehicles, including New Shepard, which is designed to carry people and payloads on brief trips to suborbital space. The 59-foot-tall (18 meters) craft is named after NASA astronaut Alan Shepard, whose suborbital jaunt on May 5, 1961, was the United States' first crewed spaceflight.
New Shepard first launched to suborbital space in April 2015. The capsule landed softly as planned on that flight, but the rocket crashed during its touchdown attempt. But the next New Shepard iteration aced a test flight that November, pulling off the first-ever vertical landing of a rocket during a space mission. (SpaceX nailed a landing of its own a month later with the first stage of its Falcon 9 orbital rocket, a feat Elon Musk's company has now pulled off more than 80 times.)
In January 2016, the same New Shepard flew successfully again, notching another reusability milestone. Over the next five-plus years, that vehicle and two others flew 12 more uncrewed test missions, the latest an "astronaut rehearsal" this past April.
All were successful, paving the way for today's mission, which was the third flight of the fourth New Shepard vehicle, known as RSS Next Step.