Moschino subway turns on its stage, with a show served in oversized format.
If you thought Moschino had reached the end of the extravaganza it is because you have not seen their last runway show. Beyond the fashion proposals, this time has been the site chosen which has taken all the attention. Because Jeremy Scott has stopped on the subway during rush hour, cars filling colors, dancers and giant backpacks. Only to see it as worth the delays in public transport New York yesterday.
The firm has achieved the impossible: that we love the subway beyond the crowding and crowded cars. Because when the American designer says "showtime" there is no place to resist him. One of the Brooklyn lines was chosen. There, celebrities took their places in the narrowest front-row in the world, sitting in the subway while models and dancers wear the Moschino Resort 2020 proposals in the central hall of the underground car.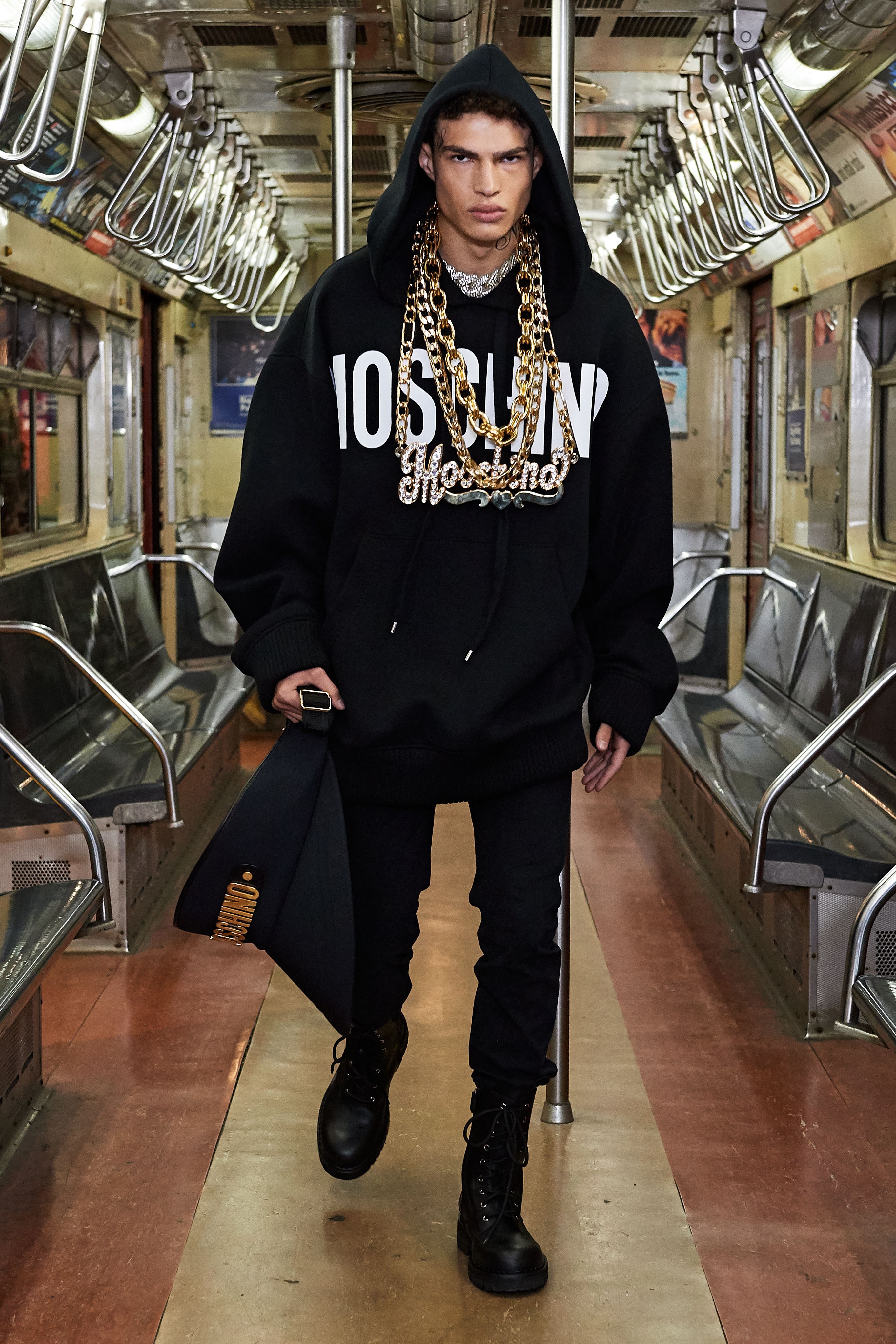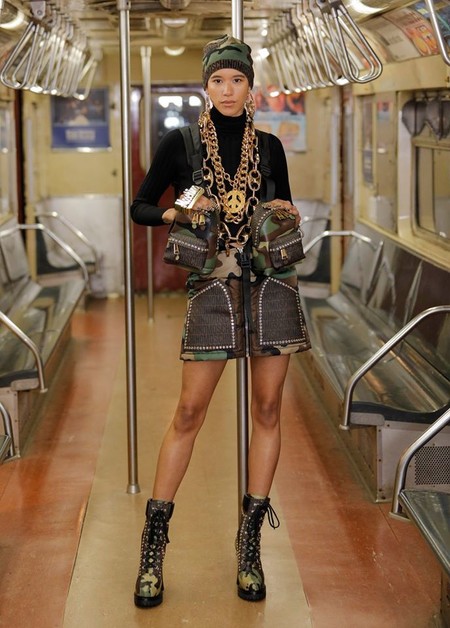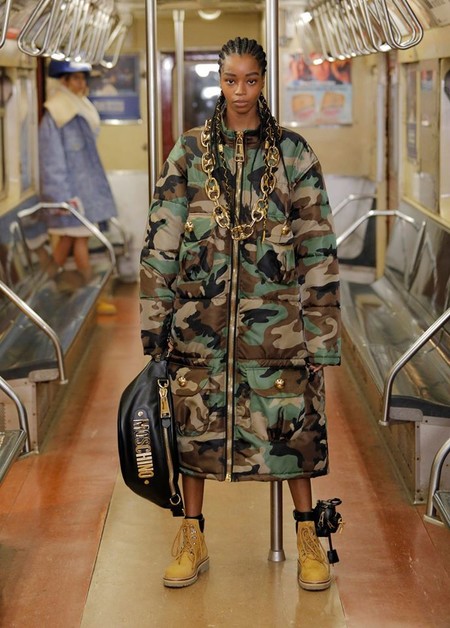 The collection for next summer maintains the athleisure and sports lines that Jeremy Scott defends at any time, betting on the most original, colorful and extravagant maximalism. On this occasion the prize is taken by his jewels of extra-large chains and bags and backpacks, so XL that an adult would enter inside. All seasoned with colored tracksuits, Timberland style mountain boots, tweed sets, exacerbated prints and trap airs and hiphoperos.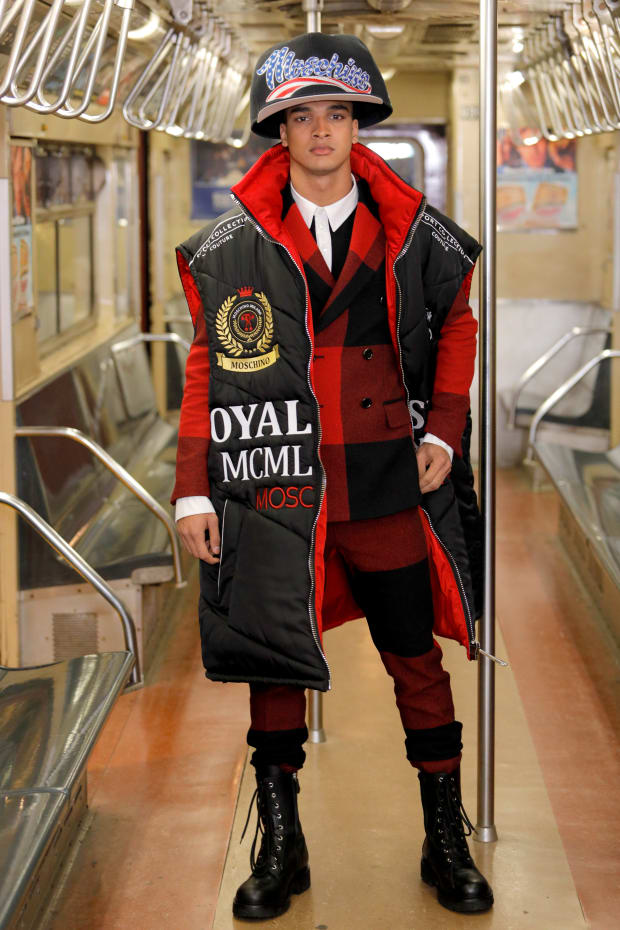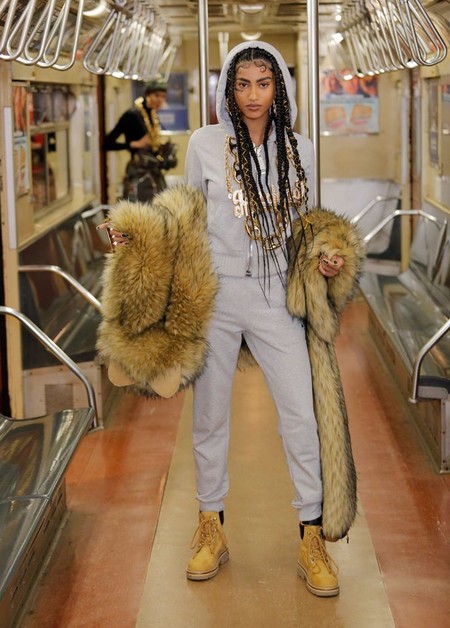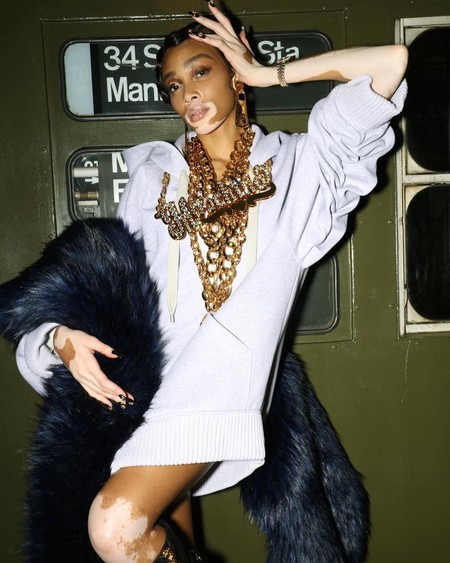 In the words of the designer himself, "I wanted to offer a little bit of everything, sets for city boys and girls who are not afraid to go for everything." And he has achieved it. Because this fusion of eclectic styles has fit into each other thanks to the groundbreaking and very modern attitude of their models, wearing stylish clothes and a great sense of humor. And it takes to get airy out of these looks made in Moschino, because between the color-block, the Bic lighter-shaped bag, backpacks and oversize New York caps it's easy to die trying.