The special replaced the traditional Puerto Rican National Parade in New York.



This year there was no tour of Fifth Avenue in New York, with hundreds of Puerto Rican flags waving on either side, and no artists getting confused among the people who usually dress the city.
It was the virtual special National Puerto Rican Day Celebration that replaced the traditional Puerto Rican National Parade, due to social isolation by the coronavirus COVID-19.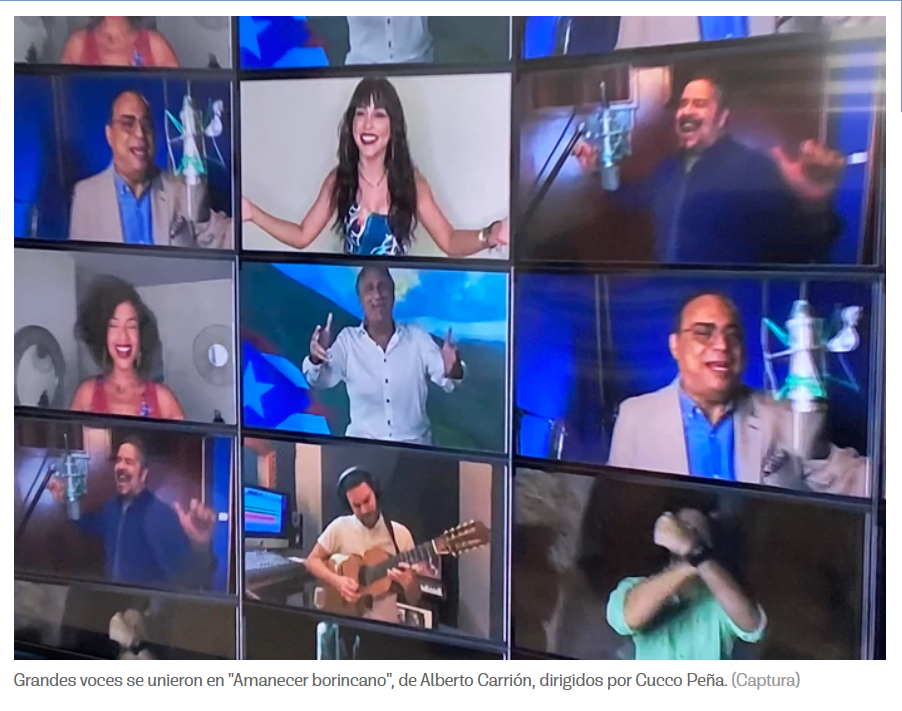 The Puerto Ricans pride who have adopted the Big Apple as their home was present in each of the artists who participated in the transmission that was seen on the Island through ABC Puerto Rico



Figures such as Pedro Capó, Lin-Manuel Miranda, Rosie Pérez, Gilberto Santa Rosa, Hermes Croatto, Sie7e, Kany García, Robert Avellanet, Anthony Ramos, Joyce Giraud, Esaí Morales and Ana María Martínez, among many, were part of the virtual broadcast , whose main idea was to show the struggle of Puerto Ricans in New York to plant the flag and maintain their heritage. Songs, stories and interviews, in which both Puerto Rican traditions and the reality lived by Puerto Ricans living there were highlighted, complemented the hour and a half of the special.
Amanecer borincano, by Alberto Carrión, and directed by Cucco Peña, closed this presentation with the union of great Puerto Rican voices.